Creating a marketing white paper at Cabot Partners
Cabot Partners
is an IT Analyst, Marketing Services, and Technical Services firm focused on emerging computing technologies.  
Ravi Shankar
, an experienced IT professional, is a Principal consultant at Cabot Partners. We spoke with Ravi on his experience with using Numici for a white paper sponsored by IBM. Titled "Quantifying the high quality of IBM Cloud Pak integration", the white paper explains the criticality of integration technology to digital transformation by building an Integration Maturity Model (IMM).
You can read it here.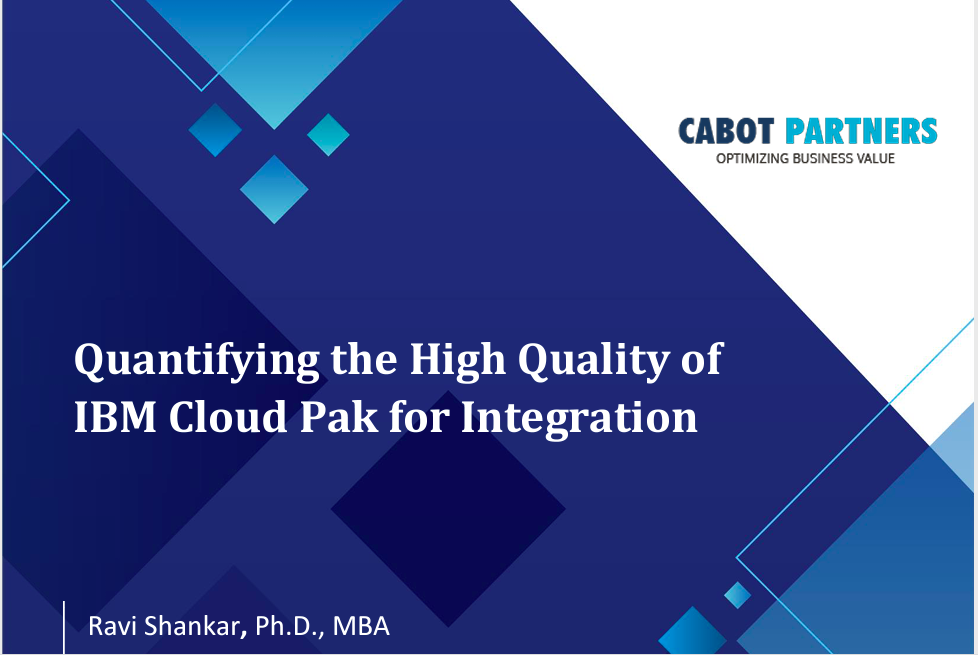 According to Ravi, a typical Cabot project has a research phase and an analysis/recommendations phase. Research can involve anywhere between 30 to 50 documents in a variety of formats e.g., web pages, pdf documents, pdf rendered on web pages, etc. Organizing these diverse documents on a project-specific basis was a time-consuming task in the past as it required various mechanisms such as bookmarks, shared directories, cloud storage systems, etc.  Not anymore, as Ravi uses a Numici Taskspace to organize the project's source materials. Numici's intuitive interface and ability to handle diverse document formats uniformly frees the user to focus on research.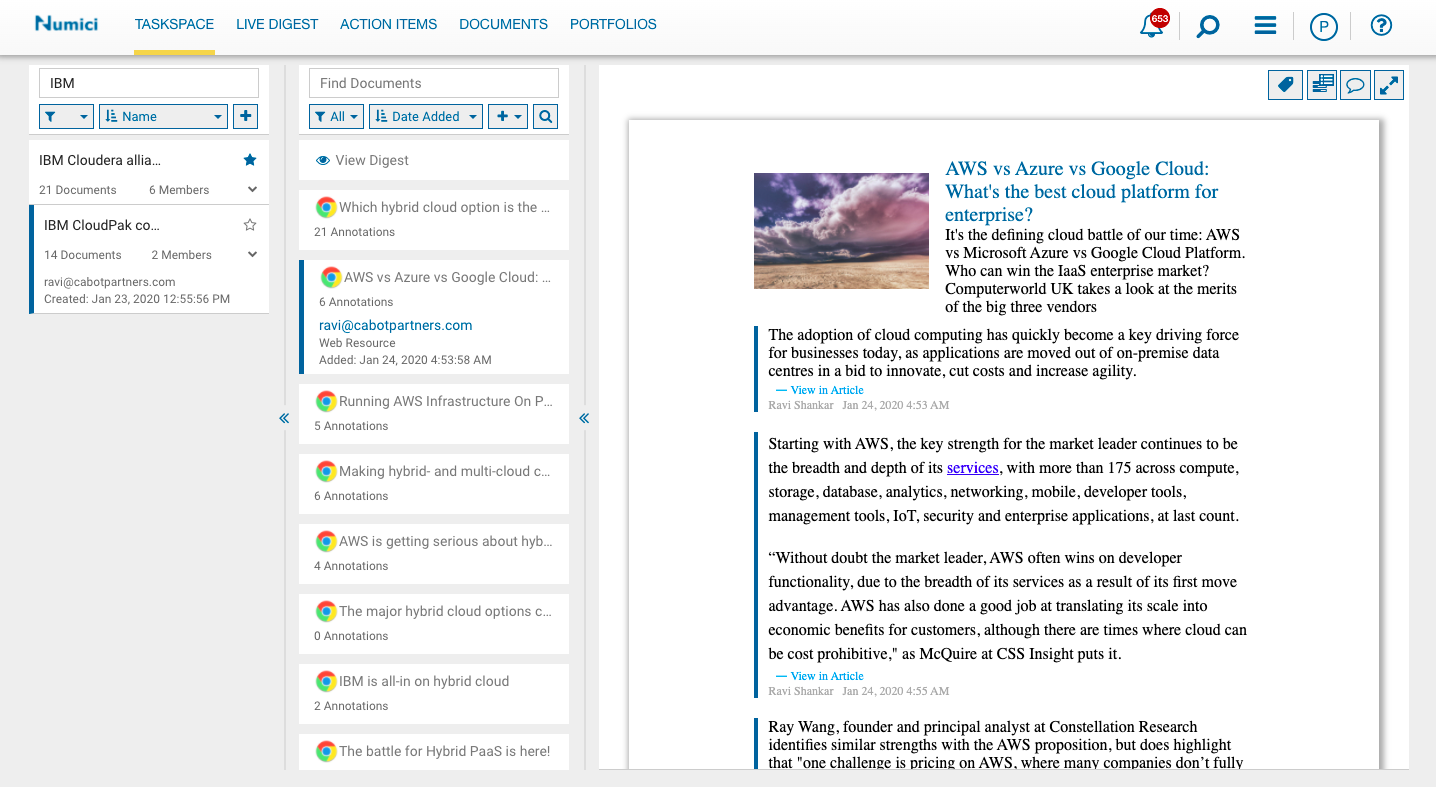 Project Taskspace
Extracting relevant information and insights from multiple documents seamlessly is the key to effective and efficient reading. Ravi feels this is where Numici shines. The reader can simply highlight a piece of text and the system extracts and stores it along with a link to the context (exact position of the text) in the document. Additionally, the user can add his/her comments and notes, with the context being maintained. This makes reading very effective as the reader simply identifies the key information in the text and Numici automatically saves it with the context for later retrieval. This is particularly useful when going over notes after a lapse of time and memory. The actual spot in the text can be recalled with a click. In previous projects, Ravi recalls having to read some documents multiple times due to a lack of context in his notes. With Numici, reading a document multiple times is easily avoided. "The time saved by avoiding rework/ re-reading was considerable," says Ravi.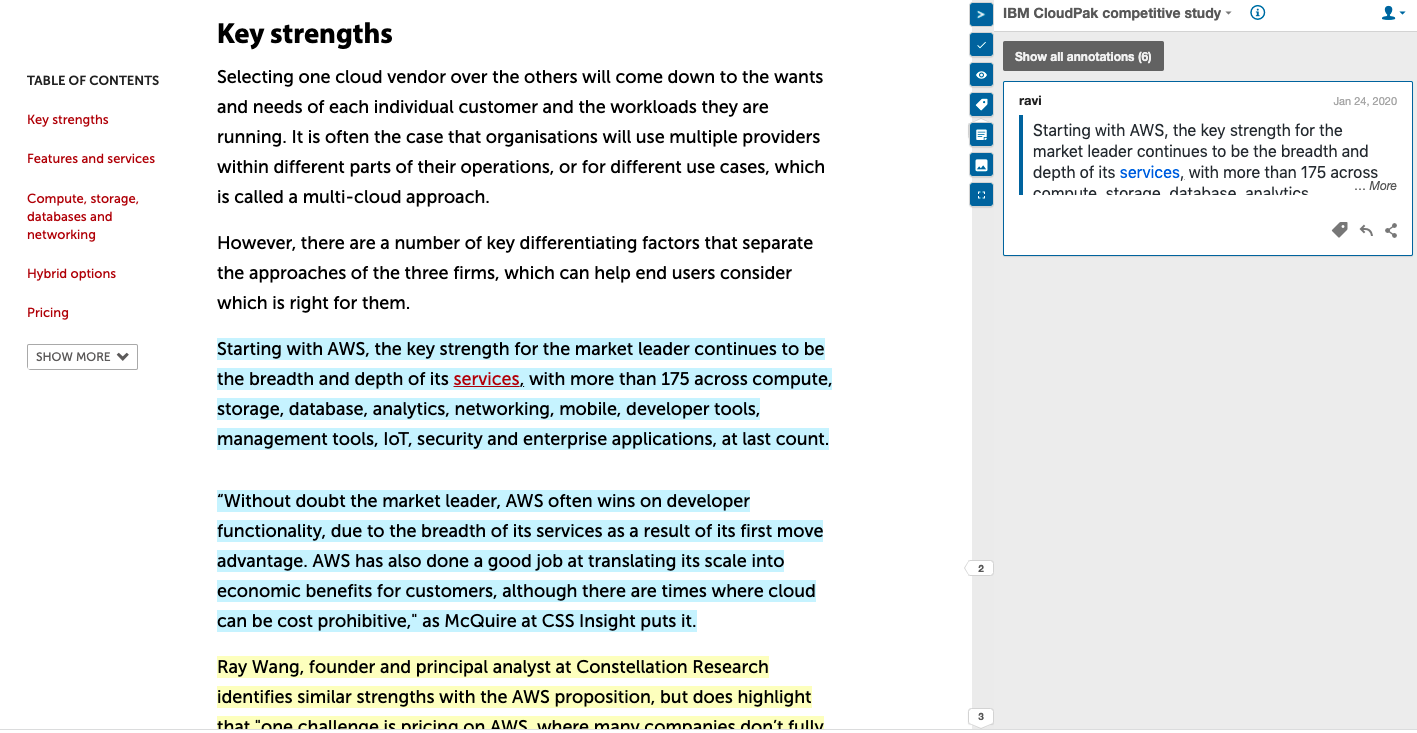 Typical project document with highlights
Once the initial reading of the source documents is done, bringing together all the key information from the various documents used to be a tedious, time-consuming, and error-prone process. For 30 to 50 documents in a typical project, this could be between 150 – 250 key pieces of text. "It was so easy to miss important information", recalls Ravi. "The Numici digest is an incredible productivity aid because it brings together all the key pieces together in one place. From here I can create summary tables for my white papers."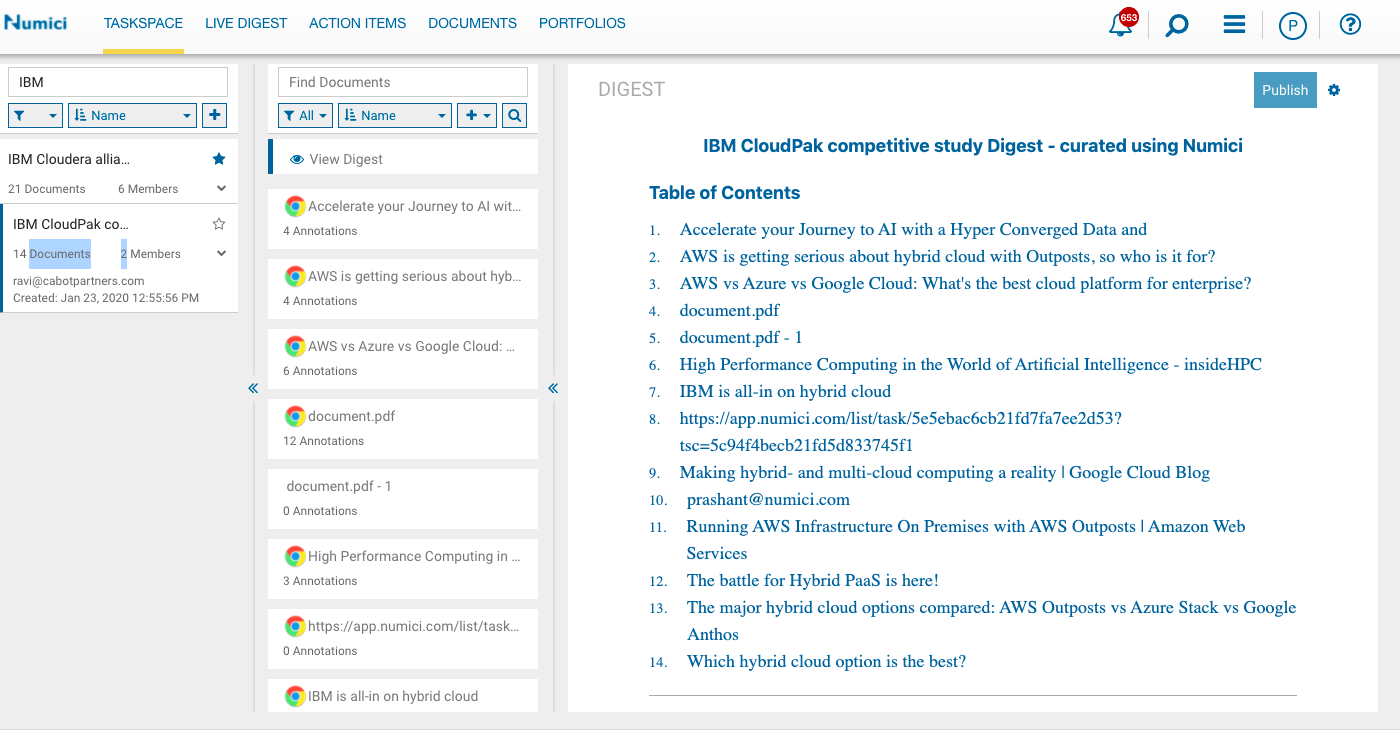 Project Digest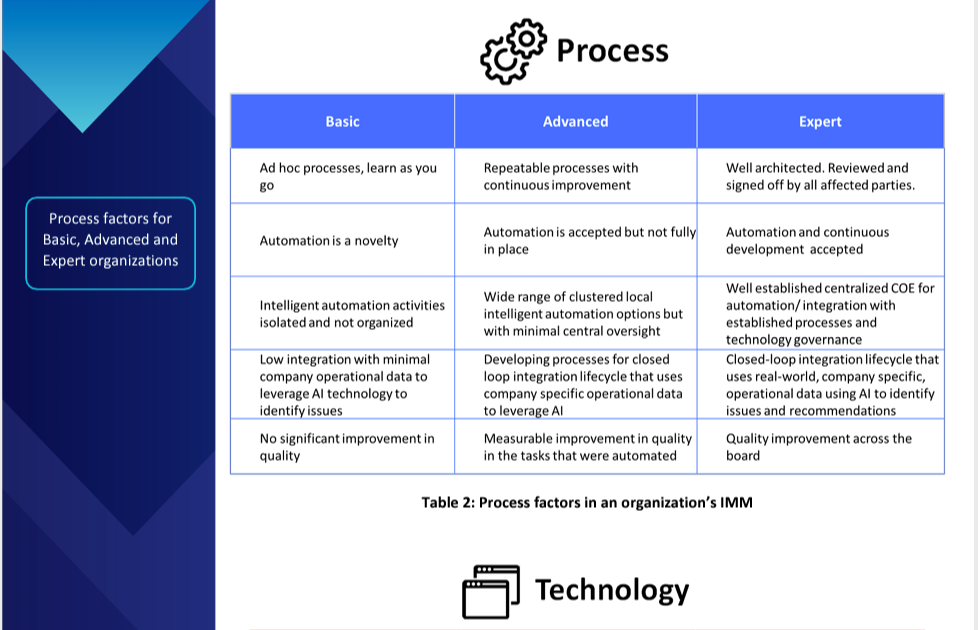 Table created from information in Numici Digest
Ravi feels marketing professionals can get tremendous value from the basic features of Numici – taskspaces, highlighting & commenting, notes with context and the digest which provides both a bird's eye view as well as the ability to zoom in to the deep links within the source documents. "These features alone provide considerable value in terms of higher quality and time saved during the research phase. As projects become larger involving entire teams, users can start using Numici's collaboration and enterprise app integration features for a lot more value. But the basic features alone are well worth it."