Organize diverse content into a single workspace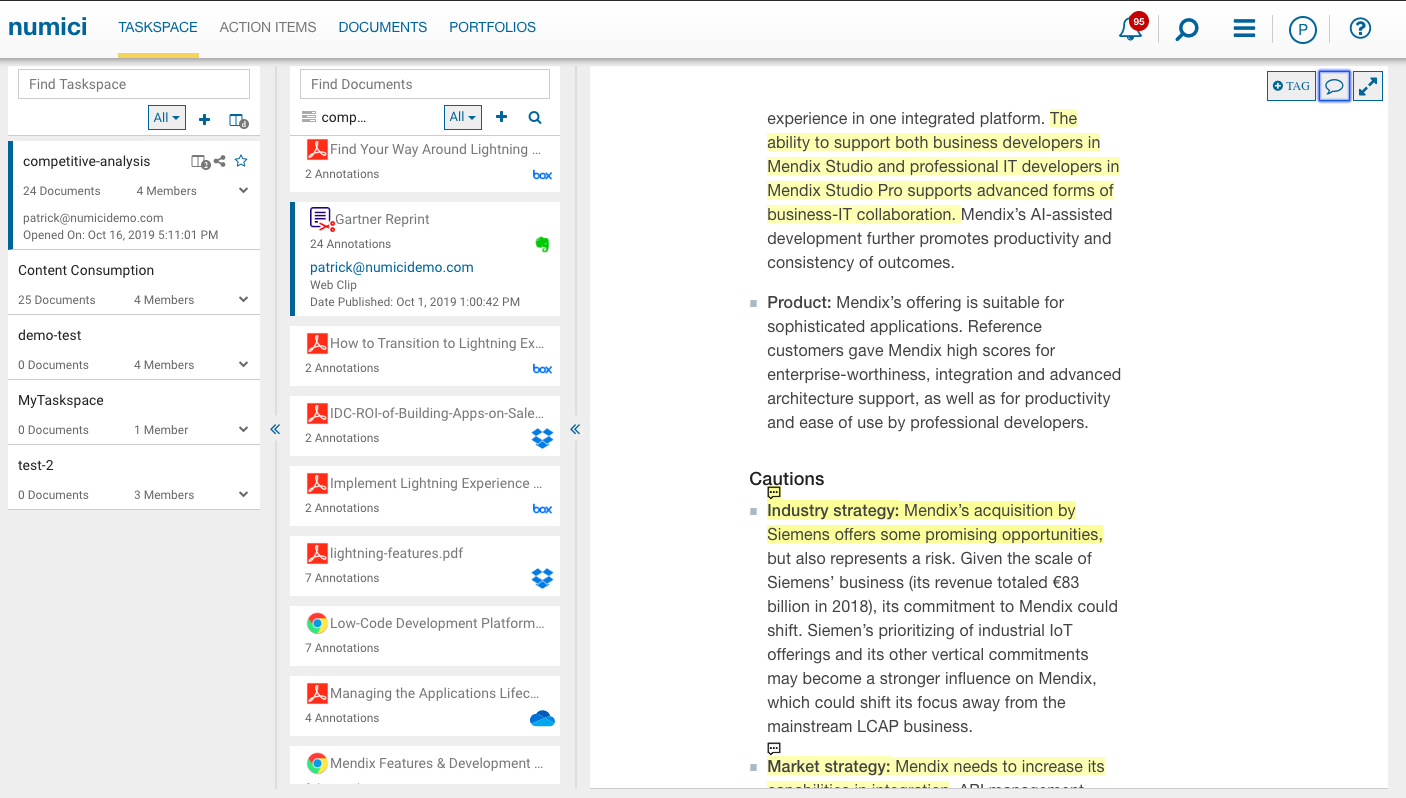 Organize all content related to a project
into a Numici Taskspace.
Add content from connected repositories – Box, Dropbox, Evernote, OneDrive – without copying.
Upload files from your computer.
Add web pages and emails with attachments.
Take Notes using Numici Notes.
Designed for content synthesis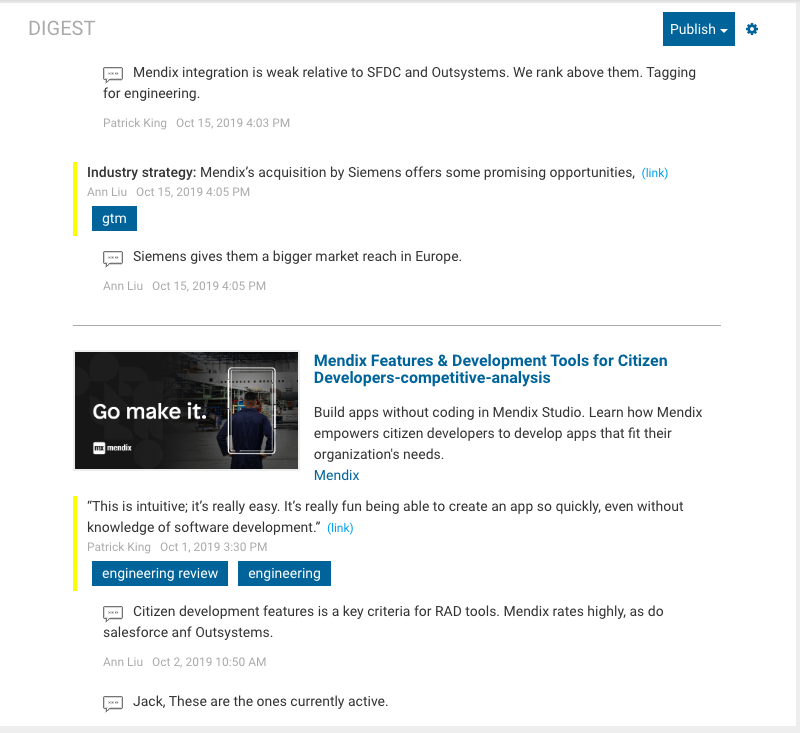 Get a bird's eye view of all annotations and conversations in the workspace
Add your insights to annotations, documents and custom digests
Share custom digests in multiple formats and channels
Stay on top of content and never let key information drop through the cracks.