Journalism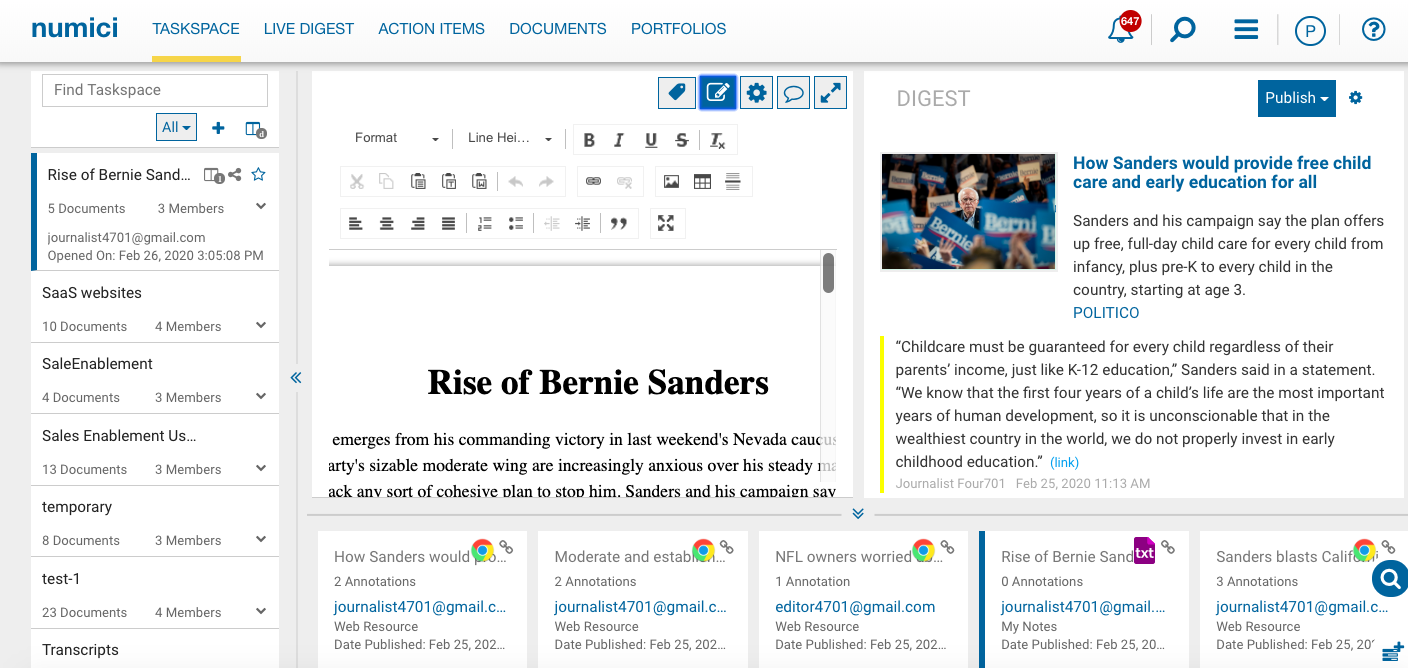 He opens the Taskspace in 2-pane mode, with Digest in right Pane, and built-in Numicieditor in left Pane. Alternatively, he can copy-n-paste the Digest content to his editor of choice.
A Digest shows a synthesis of all his research notes, links, references, timestamps.
He starts writing his article in the left Pane, often referring to his notes in the right pane, and copy-n-paste the reference as needed.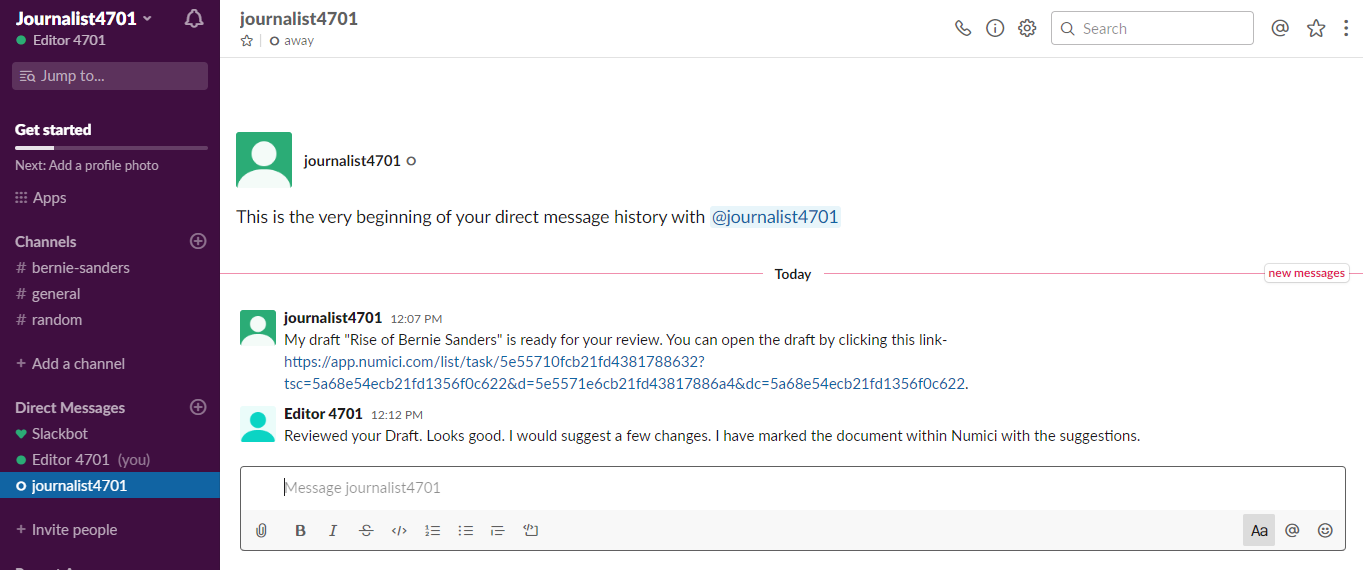 Once the Draft is complete, he adds Ann (the Editor) to the Taskspace and send her a message (email or a Slack Direct Message with a link to the Draft) asking for editorial review. Ann clicks on the link and is taken directly to Numici where she can review and comment.
After her review, Ann decides to add a new document with highlights to the shared Taskspace, and suggests including it in the revised Draft.